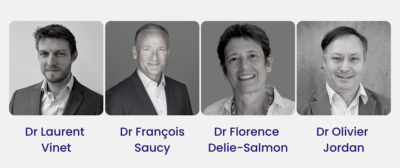 PACTT is proud to announce that Artemis, a project led by Laurent Vinet, is the winner of the Best Life Sciences Project Innosuisse.
Laurent was awarded with an InnoTREK/FIT grant in spring 2020 for Artemis, a project born from close collaboration between CHUV and UNIGE. Artemis develops a biodegradable local drug delivery system to prevent vein stenosis. Laurent has started 6 months of coaching by Geneus (www.geneus.ch) with Nandkishor Mule and Si Gou, his project partners in the Innosuisse Business Concept training.
Join PACTT in congratulating Laurent Vinet and the Artemis team, and wishing them great success as their project develops!